The Anonymous Chat Tool You Need To Try
A couple days ago, I stumbled across a link to this thing called ghostpost.io. Basically it's a super low friction, anonymous chat tool that lets you create different rooms on the fly by changing what comes after the ".io" in the URL.  Ghostpost.io isn't anything revolutionary. But what makes it interesting is that, unlike Twitter or Facebook there's zero...
9 tags
Twitter Wants to Put Social Media Editors Out of...
                       Social media editors thrive on chaos. Colleagues of mine like Anthony De Rosa (@AntDeRosa) and Matthew Keys (@ProducerMatthew) spend a ton of time poring over obscure tweets to find great content. For the regular user, it's not easy to find the @ReallyVirtual's of the world. As a result, people follow social media editors to do that job for them. Twitter,...
11 tags
Sometimes a Tweet is Worth a Thousand Words
Instead of wasting everyone's time with a banal press release few would share, McDonald's took down NYC Mayor Mike Bloomberg's proposed ban on large sugary drinks with a simple tweet. 
5 tags
Facebook: The Party is Over
                                Mark: You want to end the party at eleven. Eduardo: I'm trying to pay for the party. Mark: There won't be a party unless it's cool. THE SOCIAL NETWORK It's eleven o'clock and a ton of people just found out Facebook's party is over.  Facebook had a pretty terrible day yesterday press-wise. In the morning, an AP/CNBC poll...
6 tags
Corgis and Journalism Want to Coexist
A few hours ago, Nick Denton took a shot at BuzzFeed in Gawker's new commenting section.  Ben Smith's quick-hit campaign "scoops" are about as viral as cat videos. That fits with Buzzfeed. But I suspect Smith has too much respect for journalistic accuracy to be comfortable with Jonah Peretti's stunts. Remember that Buzzfeed's founder made his name with fake...
7 tags
Getting Rid of Super PACs is Good, Right?
You know something's gonna get done when The Daily Show and Republicans hate the same thing. At last night's Republican debate in South Carolina, there was what initially appeared to be a moment of lucidity when Mitt Romney called for the end of Super PACs. Seems like a great idea. Nearly all the candidates have been victims of Super PAC funded ads stretching the limits of...
20 Minutes: Life of a Twitter Rumor
Just after noon today, false rumors that CNN had suspended Pierce Morgan originated from a fake account meant to parody Dan Wootton, former show biz editor for News of the World. The false tweet went out at 12:14 EST. @jonsnowC4 accidentally legitimized it, and it spread from there. The rumor lasted until 12:34 when @piersmorgan squashed it himself. Rumor starts off from the very fake @danwooden,...
Felix: There's been a lot of shamefacedness and... →
felixsalmon: There's been a lot of shamefacedness and embarrassment on Twitter from people who tweeted the false news that Piers Morgan had been suspended from CNN. I can see why: a lot of the tweeters were professional journalists, foremost among them Channel 4 News's Jon Snow. And professional journalists…
1 tag
5 tags
1 tag
1 tag
5 tags
7 tags
"Democracy is bad news for terrorists. The more peaceful channels people have to..."
– Paul R. Pillar - Professor at Georgetown and CIA veteran  Speaking on how the homegrown revolution in the Middle East has undercut Al-Qaeda's ability to exploit hatred towards the region's dictatorial regimes. 
10 tags
What if...
It's always dangerous to ask this question when it comes to history (especially recent history) but it's one worth asking when it comes to the revolution in the Middle East.  What if the US had never invaded Iraq? Would Iraq be going through its own revolution right now and would that revolution have taken down Saddam Hussein without a single American boot setting foot in Iraq? ...
4 tags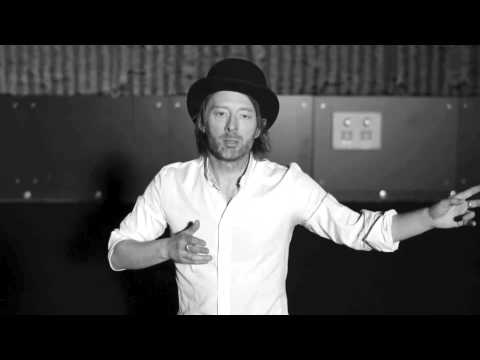 4 tags
2 tags
Watch
From last summer, but the clash between a loud speaker, "liberation theology" and a bowling pin never really gets old does it?